Maker Space for our High School Students
The final construction phase of ISL has turned the front lobby area into an interactive "Maker Space" - learning space for high school students. This area will give students a collaborative learning space to reinforce and encourage critical thinking, creativity, communication and already in the first weeks of school this area has become the favorite place for students to study, connect, and collaborate.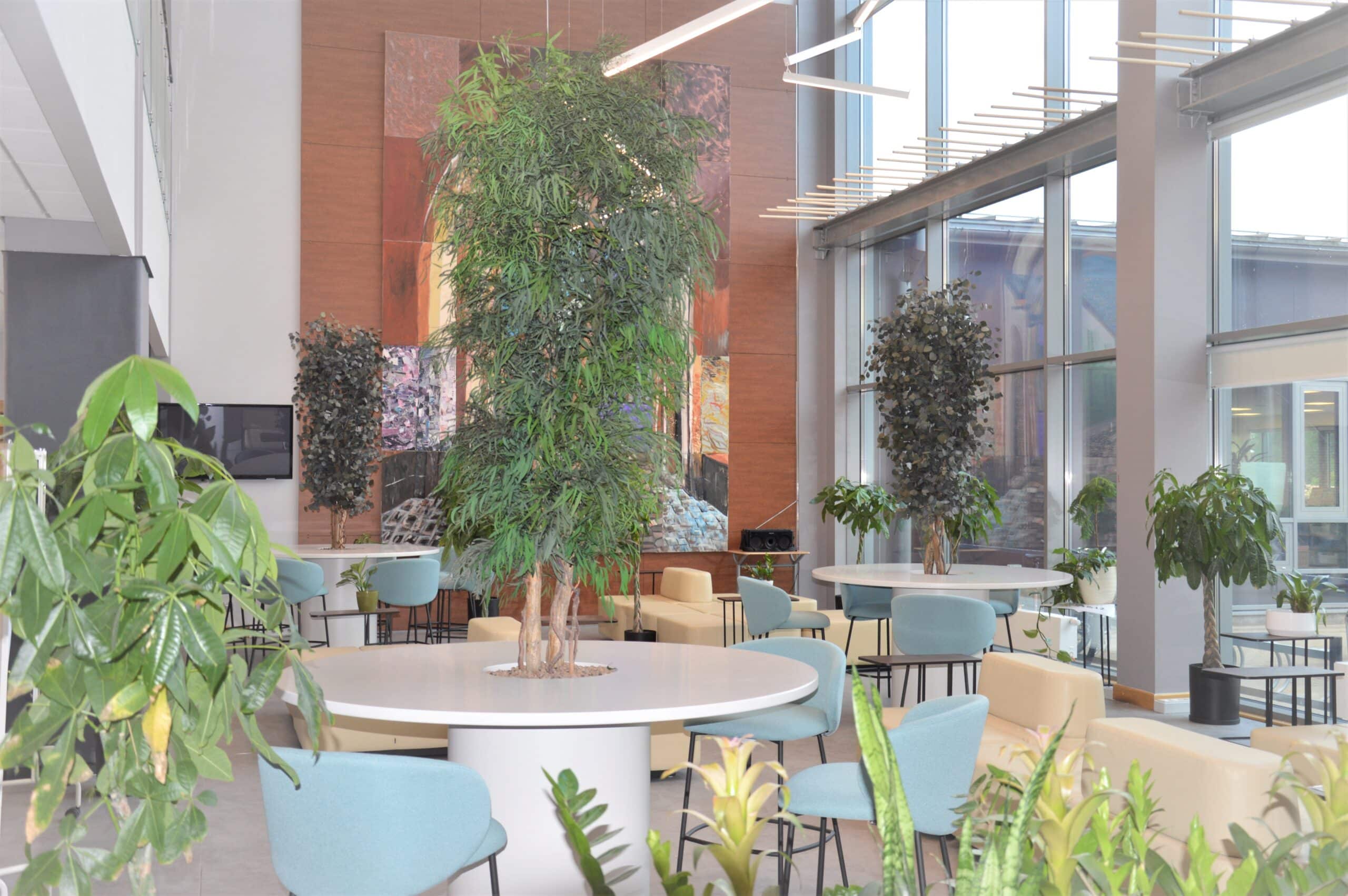 ISL has also concluded the 3-year building project including opening of a new wing of 3688 m2 with multifunctional artistic auditorium, music performance classrooms, science labs, design studios and technology rooms, tech forward classrooms and many more brand-new facilities, finalizing the playground of 2020 m2 and reconstruction of the gym and its second floor – a total of 200 m2 and opening of multifunctional sports grounds built on an area of 15 311 m2. The total investment reaches nearly 10 million euro.
ISL expresses their sincere gratitude to the ISL students, parents, educators, and staff for their continued community support.
The International School of Latvia (ISL) was the first truly international school in Latvia – providing educational excellence for more than 25 years. It is the only accredited International Baccalaureate (IB) World School in Latvia, offering accredited all three IB programs – the Primary Years Program (PYP) for ages 3-10, the Middle Years Program (MYP) for ages 11-16 and the distinguished Diploma Program (DP) for ages 17-19. ISL is proud to be one of the few schools in Europe that qualifies for all three IB programs. To support student development and personal growth the International School of Latvia provides a wide range of activities including sports, languages, creative and performing arts, outdoor learning, student interest clubs, academic support, and enrichment.
The ISL campus, originally built in 2010, was subordinated with a new wing in 2019, and the current office renovation was started in 2020. The total building area has expanded to 8183 m2 and is surrounded by multifunctional sports grounds built on an area of 15 311 m2. The welcoming campus is surrounded by large green fields and an apple orchard giving plenty of opportunities for outdoor learning, while the indoors boasts modern classrooms, a language department, a media center, adaptive learning spaces, a student support center, a large multifunctional sports gym, artistic auditorium, and an inviting dining hall and cafe. If you want to experience the vibrant spirit of our international school community, we welcome you to visit our virtual tour.