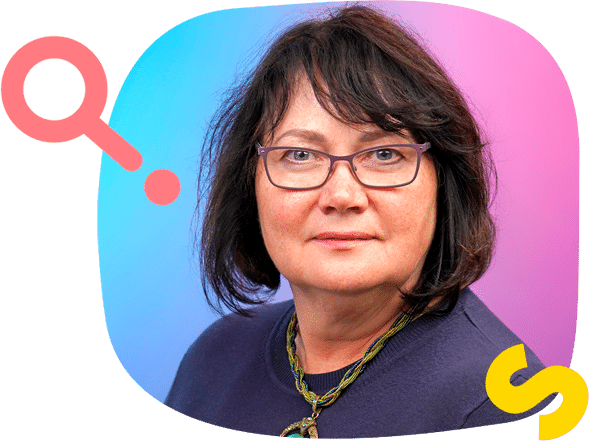 It is with great pleasure that I welcome you to the International School of Latvia!
We are a dynamic school and recruiting the right people is very important to us. We are looking for happy, flexible, and energetic colleagues, who are open-minded, passionate about and dedicated to their work, enjoy being a contributing member of a collaborative team, and are committed to personal excellence.
The strength and vitality of the school are due to many important contributions made by each member of our community. We all benefit from the dedication and professionalism that each of us brings to work.
As an employer, the International School of Latvia is committed to the well-being of each employee by providing an environment and support that is conducive to carrying out our mission.
We strive to administer our policies, benefits, and compensation package in a manner that is competitive, fair, and understandable. We, as a school, also focus on attention to institutional diversity, employee professional development, and staff collaboration.
We are committed to fostering a diverse, inclusive, and respectful educational environment that values and celebrates the unique qualities, experiences, and perspectives of every member of our community. We firmly believe that diversity enriches our school community and enhances the learning experience for all students, staff, and families. Discrimination or harassment on the basis of race, color, religion, gender, gender identity or expression, sexual orientation, national origin, disability, age, or any other characteristic is strictly prohibited and will not be tolerated.
Please note that as a part of our child protection protocols, all applicants for any position must provide a criminal record check, the name of at least three professional references, and certified documents appropriate to the position.
Please feel free to share your comments and suggestions that may be helpful in delivering HR services to the community of the International School of Latvia.
Employment application form for overseas hires
Openings for the 2023/2024 school year:
Apply here. Only full applications will be considered (uploaded all requested documents).
Substitute Teachers – We are looking for committed, compassionate, positive professionals who are ready to make a difference for ISL students. Previous teaching experience is preferred. Substitute Teachers are called in on an as-needed basis, to cover the Teacher or Teaching Assistant's responsibilities in the absence of the regular Teachers and/or Teaching Assistants. The primary role of a Substitute Teacher is to continue student learning along the continuum, established by the absent full-time Teacher or Teaching Assistant. The responsibilities of the Substitute Teacher in the classroom may include, but are not limited to, the following:

Following the lesson plans
Teaching students
Managing the classroom
Promoting positive student behavior
Ensuring the safety and security of the students
Apply here. We accept applications for substitute teachers only from candidates who have valid residence permits or are Latvian citizens.