What our teachers say about ISL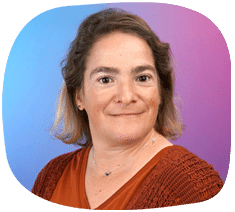 Laura Ree (ex. Boyle)
Teacher at ISL
The International School of Latvia is an international setting within Latvia. Currently our student body and staff are made up of individuals from over 40 different nationalities. In addition to their home cultures, many people within our community have lived in countries outside of Latvia and/or their passport country. Thus they bring with them not only their own culture, but also their experiences and knowledge of others. This sharing of cultures gives our school a strong, vibrant community feel that accepts and celebrates the world. 
What our students and parents say about ISL
Mina, Grade 12
My name is Mina and I come from Belgrade, Serbia. I want to continue my studies in the field of social sciences, most likely economics, although the majors vary. Basically, I am still deciding on my definite university and course choice.

Having attended Serbian public school throughout my entire life, transferring to ISL in 10th grade was a new environment for me. It's easy to adjust to better circumstances, so the adjustment period was stress free.

It was challenging coming to a completely new place, and not having classes in my native language. Thankfully, ISL organizes Orientation Day, where you come to see the school and meet some of the people from your class. This took away the stress of the first day of school, as you do not feel like a complete stranger. This is special about ISL, the sense of community you get. The school, and your class being small, allows you to get to know everyone. Also, the number of after school activities like Model United Nations, Student Council, and sports is a great opportunity to meet people with similar interests, not to mention the skills you can develop like leadership. 

The style of learning was the biggest change when coming to ISL. Instead of sitting in lectures for most of the time, you also need to get the knowledge yourself through different assignments. Writing essays in subjects like science was something I have not done before. This way of learning always keeps me engaged. Furthermore, having small classes also meant having the teachers getting to know you. It is nice when a teacher assigns presentations and for example knows I am interested in women's rights and gives me a project connected to it.

When entering ISL, depending on your previous place of study, it might be confusing to adapt to this type of learning at first. However, it is important to know your teachers want to help, and you should use their advice. Also, being a part of after school activities is really helpful to meet people and become friends with someone out of your class. For the Diploma Program specially, take subjects that interest you the most, as it will make it less stressful and more interesting. When in 9th and 10th grade it is crucial to practice time management and get study habits, as when entering DP these will be of most help. 
Dhirti, Grade 12
My name is Dhriti, and I'm from India. I am a senior at ISL, and after I graduate, I am planning on studying Economics and Management. 
I have been at ISL for five years now. Before that, I studied at the International School of Riga (ISR). 

What I like about ISL is its friendly and welcoming environment. Everyone including teachers and students are so nice, and always willing to help out. Also, something that has always been important to me was to express my opinions, and I know that at ISL, I was able to do that in a friendly space. My friends and I have had countless discussions where each of us had different views, but we were never judged for them. Another thing I love about ISL is the faculty. I enjoy talking to my teachers and learning about their experiences. I know that what I have learned from them outside the classroom is going to help me a lot in the future.

Studying at ISL has been a great experience for me. All the teachers are rooting for us and want the best for us. They are all so nice and willing to help out in any way possible. Our college counselor, Ms Payne, has helped a tremendous amount in my college application process and I am so grateful for that. I have had good connections with everyone at ISL, including teachers and students, and I know that this has been a very important aspect of creating the wonderful experience I had here. I've also really enjoyed the extracurricular opportunities offered at ISL. I was able to participate in so many activities including Model United Nations, Student Council, CEESA sports, and even Theatre. Being involved in the school community has made my time at ISL so much more worthwhile and special.

Whether you are joining ISL, or entering high school, please don't be nervous. Everyone is so friendly here and you will definitely not have a problem making friends. I would say that participating in the ASA program would be a great benefit as well. 
Edgars, Grade 11
My name is Edgars and currently I am Grade 11 student. I am planning to study economy or international relations.

For 9 years I studied at Riga French Lyceum. After grade 9 and the state exams, I wanted to have a new challenge in my academic career. The IB system seemed to be a great fit for me and I decided to apply for the Scholarship program. This is my second year at ISL and I don't regret my decision to study here.

Before entering the school, I already knew some of my future classmates and I did not have any problems with integration in my new class. The biggest challenge was the language. Before I had studied only in Latvian and my second language was French. Thus, I needed some time to adapt to studying in English. One of the surprises was how friendly the teachers and classmates were. The overall attitude towards the students are more positive but, at the same time, very professional. 

Studying at ISL is slightly different, compared to my previous experience at RFL. Here, teachers tend to follow the individual growth of the student. If someone is struggling or overachieving, teachers adapt the learning materials for each individually based on their level of comprehension. Also, throughout the learning process the question "why?" is listed as the highest priority. In most of the cases, it helps to understand the topic more profoundly.

If you plan to apply for the Scholarship - be brave! This is your only chance to apply for the scholarship at ISL and I see no reasons to be afraid or shy. Even in case of failure, it will definitely be a very valuable experience to go through this competitive process. Believe me, your grades at school is not the only criteria the scholarship committee will look at. If you have an interesting personality, different hobbies and if you are intentionally minded, this might be your time to shine! :)
Jennifer Mayne (Parent)
My family has had a wonderful experience at the International School of Latvia.  

When our family moved here last August, my four children had never lived, nor traveled outside of the United States.  This was a big move and there were many unknowns for them.  I have one child in middle school and three in elementary.

From that very first day, all of my children came home full of excitement and enthusiasm for their new school.  They made friends easily, loved their teachers, and raved about the long recess, beautiful school campus, and great school lunch.   They were having fun at school and learning!   This enthusiasm has never waned.  They had a great year, each excelling and thriving at ISL.  I was so pleased with how they were welcomed and cared for.  It was apparent that the ISL guiding statements such as inclusiveness, caring, and respect were not just talking points.  Within a matter of weeks, ISL seemed like home.  Faculty and staff knew my children and would speak to me in passing about them.  My children have made friends from all over the world!  

Not only was ISL a fun school for my children, but I was impressed with the quality of education.  Each child is different, and I saw first-hand how ISL teachers and staff brought out the best of my children.  All of my children made significant progress this school year, and they were having fun too!  The low student to teacher ratio is a wonderful benefit at ISL, each child received the attention they needed. 

When COVID-19 forced everyone into self-quarantine, I was so pleased with how quickly the school had their virtual learning up and running.  ISL had a plan in place weeks before quarantine began, and therefore the students hardly missed a beat.  That fact alone was impressive!  As virtual learning went on, I respected how the ISL teachers and staff were responsive to suggestions and feedback, and they made changes accordingly.  This was not always smooth or easy for everyone involved, however, the ISL staff has worked hard to make virtual learning a success for my family.  I am very pleased with ISL and I would recommend this school to any incoming family.  We only regret that we will have to leave in a few years.
Aiva Apsite (Parent)
This will be the 3rd year in ISL. I have 2 children learning in this school, both in elementary school. 
I have very positive experience with this school. First of all, I have to mention the quality of education, it is in high level. The school has excellent emotional environment, that is very important for my family as well. 
From my experience, this school represent honest, respectful and open- minded attitude.
 
As a parent I have enrolled at the PTO as a board member and we also do a lot of amazing work for our children.
I appreciate the experience to be a part of this international community.
Aigars Kaugars (Parent)
We have been happy friends of ISL since 2009 when our daughter started to go to kindergarten there. Further on, children have been studying in another school, but happily moved back. ISL has high standards in everything and above all, the school motivates kids to study and think, which is a recipe for further success. For example, ISL succeeded to motivate our kids to read books! Focus in ISL is not on remembering long formulas, but on understanding and seeing correlations in the real world. Children are treated as respected equals and adults, so after graduating they will be ready for universities and independent life. Covid-19 times are difficult for kids. That's where ISL adds even more value because compared to other schools it is doing great. There is much to take from ISL, just do it.